Everything from Rust to Dusty Mauves, fall brings such a beautiful mix of earthy and jewel-toned colors.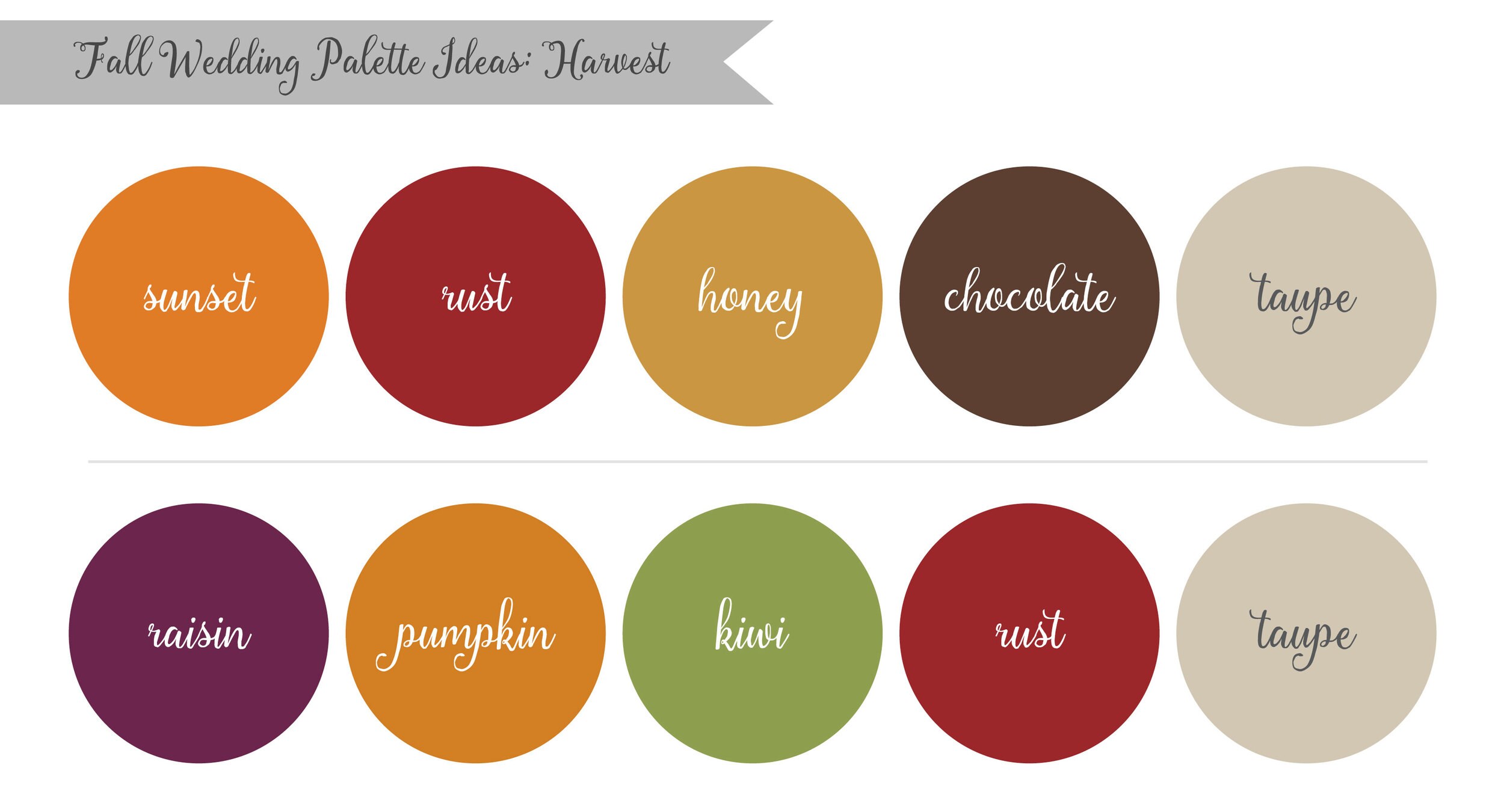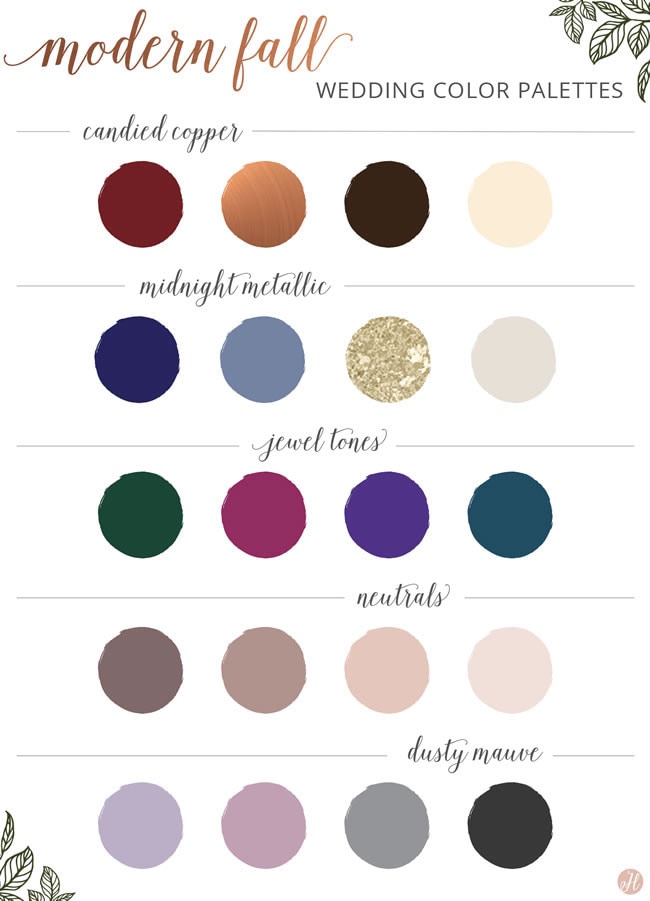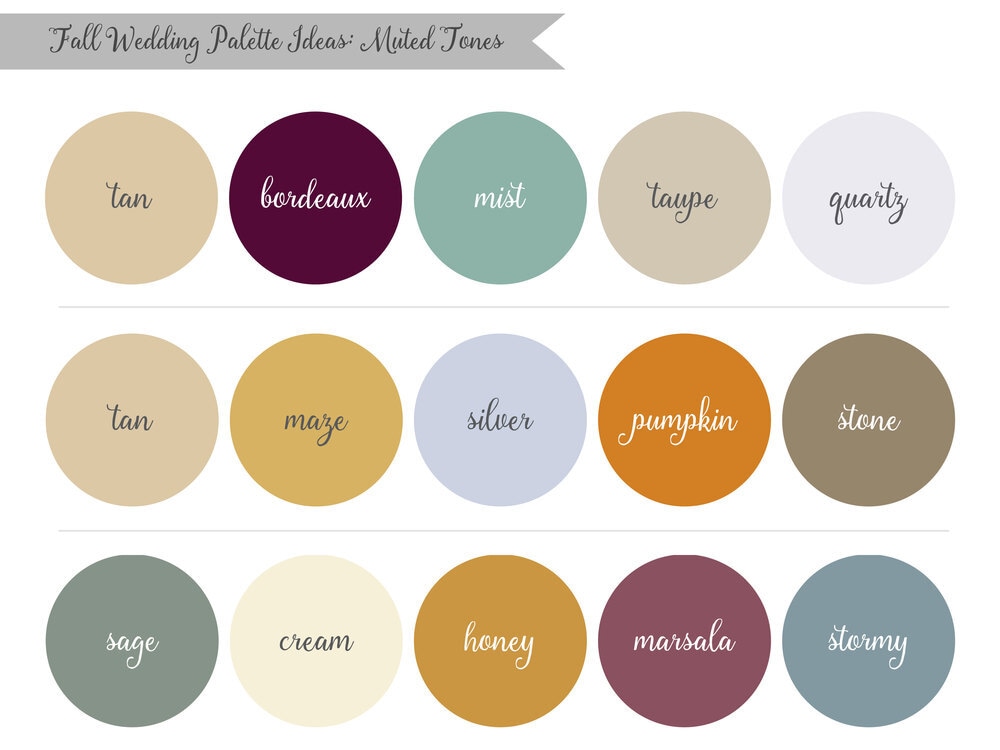 Harvest Fall
If you're looking for a harvest-themed floral pallet we suggest leaning towards the oranges, purples, and greens.
Modern Fall
From the deep navies to the pop of pink, if you want a really modern but elegant take on fall this is the pallet for you
Muted Fall
For the bride seeking a more muted, neutral toned wedding.